Renaissance Traveler

After collage, I had been doing wool felting and metal sculptures, among other fiber art related works. I 1996 I was invited to design and create an outfit for the Fairfield Fashion Show. This got me back on the sewing machine after a 12 year hiatus. I created this entire outfit on a vintage Sears Kenmore sewing machine. I tapped into some of the machine surface design techniques I was experimenting with in collage to create this project. (images of collage work below) Plus all the bead work on the cuffs, collar, and brim of the hat was all done with handwork. After this project, I decided to buy a newer sewing machine with a large amount of built-in decorative stitches.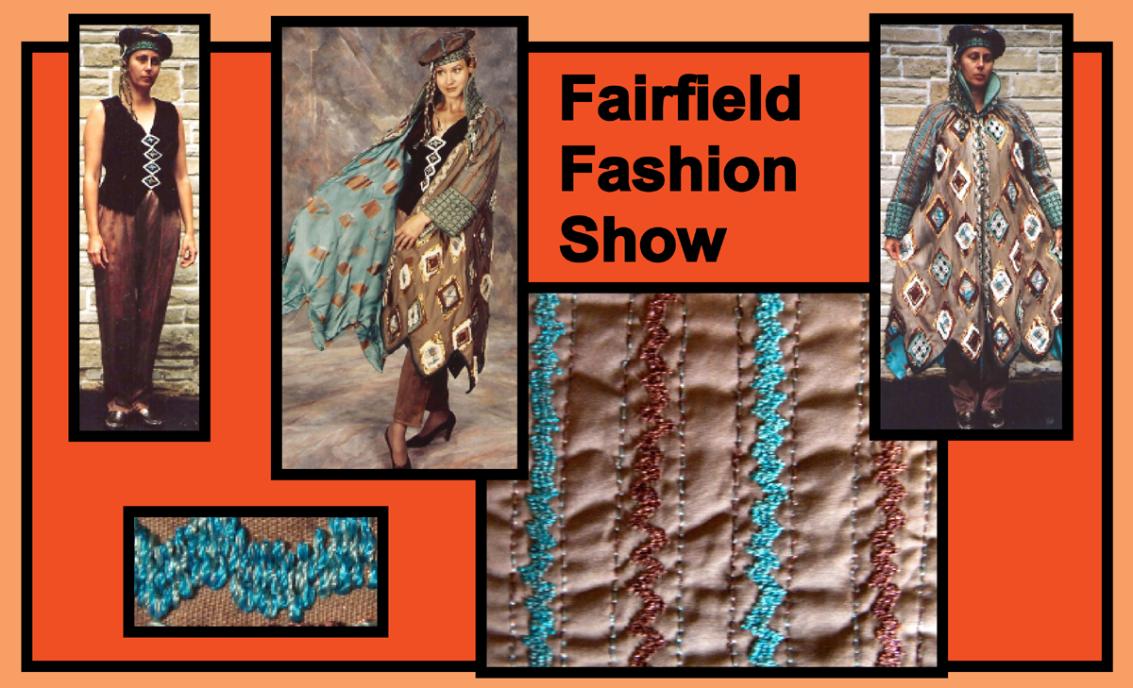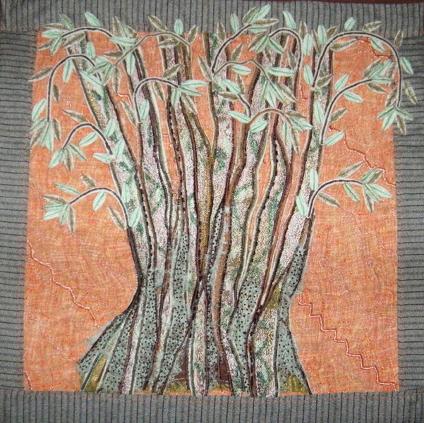 Banyan Tree
This is the first quilt I made with a new sewing machine with built-in decorative stitches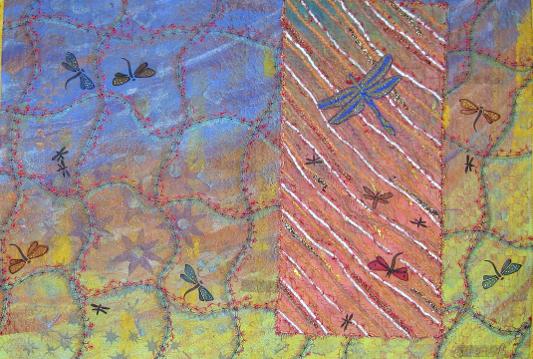 Dragonfly's

These are my first quilts that are made with my stitched painted/dyed fabric. The dragonfly's are made with water soluble stabilizer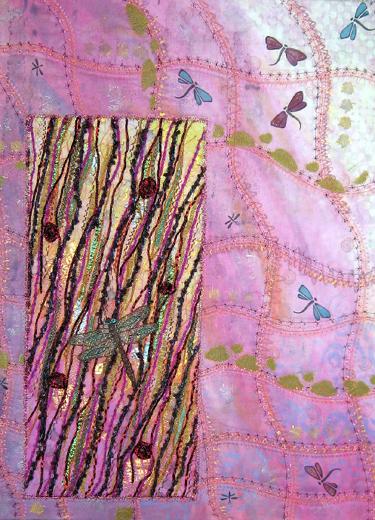 A Smile for All Nations
This was another good learning experience. Figuring out different foundation, stitching and finishing techniques.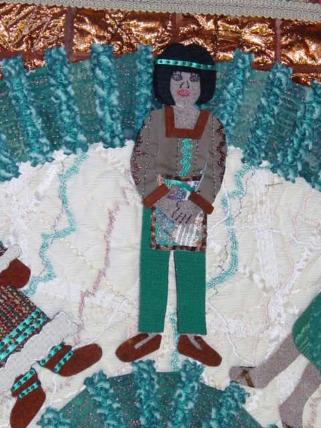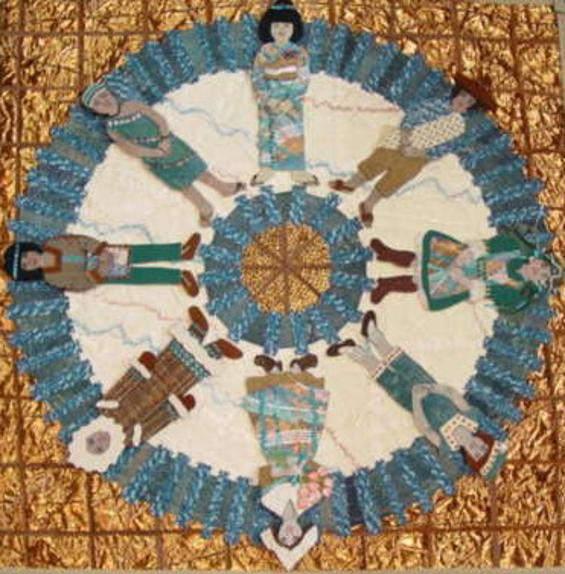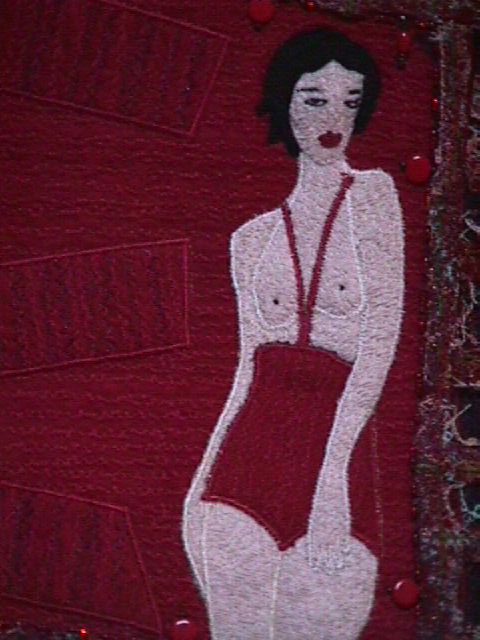 College Years:

I attended Southern Illinois University - Carbondale where I majored in Fiber Art and studied under M. Joan Lintault. For me college was all about learning techniques. Fiber Arts can go in a multitude of directions. It was at this time in my life that I explored different materials and processes. Some of the work I did, was to explore creating surface design using thread and a sewing machine. This turned out to be the foundation of my work today. Below are some images of the surface design I made in the late 1970's.